Ricardians Represent Richard in Canada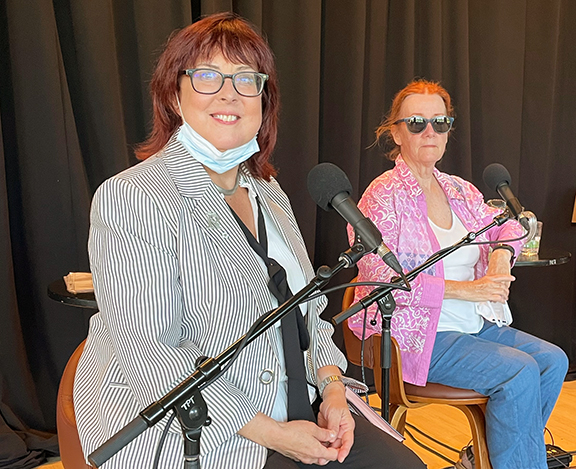 Susan Troxell, chair of the American Branch, and Sheilah O'Connor of the Canadian Branch, were speakers at Canada's Stratford Festival in the July 7th Meighen Forum panel, titled "Richard III: Discovered & Uncovered". The forum was a tie-in to the Stratford Festival's 2022 production of Shakespeare's "Richard III", starring Colm Feore in the leading role. Also on the panel was Professor Randall Martin formerly from the University of New Brunswick.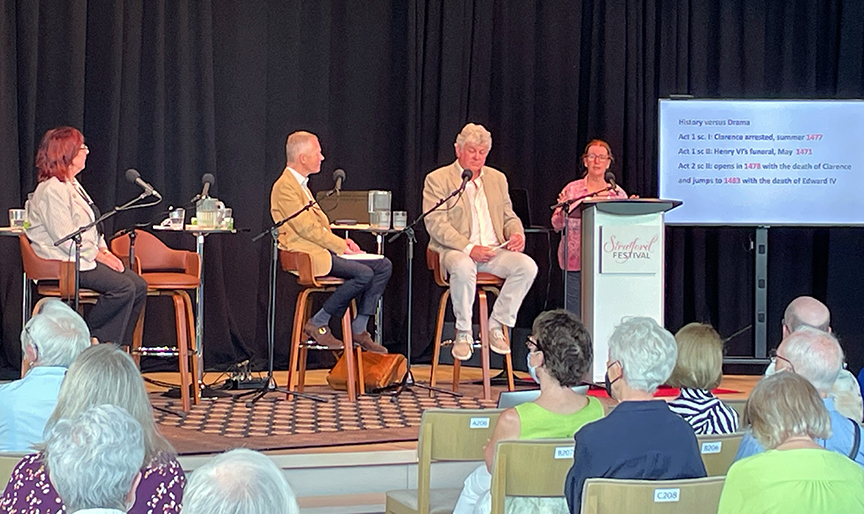 Sheilah spoke about the historical inaccuracies in the play and painted a positive picture of the king using primary sources. Susan talked about the Looking for Richard Project's amazing work in leading the 2012 discovery of the king's remains, and what was learned from his bones. Professor Martin put the play in context of its contemporary anxieties about the succession to Elizabeth I, and the fear of tyranny and factionalism. The event was almost sold out and the audience submitted more questions than could be answered. This was the first in a series of Meighen Forum panel talks in the newly-built Tom Patterson theater complex, with Dr Turi King slated to speak in September about her work on Richard III's DNA.