New Additions to the Fiction Library
The latest additions to the fiction library include two novels about Cecily Neville which take very different approaches in telling her story as well as the latest (and last?) installment in J.P. Reedman's I, Richard Plantagenet series. If you are in the mood for a rousing adventure story, you may be interested in The King's Son by Darren Harris.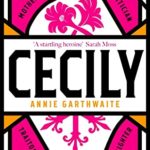 Cecily by Annie Garthwaite is an exciting novel that follows the fortunes of Cecily and the House of York for thirty years until the ascendancy of her son, Edward IV, in 1461. This Cecily Neville is ambitious and politically astute; capable and influential. She and her husband, Richard, the third Duke of York are shown to be equal partners in love, politics, and war.
The Queen's Rival by Anne O'Brien uses letters, straight narrative, and the reports from a fictional tabloid, "England Chronicles," to tell Cecily's story.
In I, Richard Plantagenet: the Prequel Part Two: A Vous Me Lie by J.P. Reedman, Richard tells the story of teenage years from his time at his brother's court until the eve of his second exile in Burgundy. It is his coming of age story as he has his first experiences of court politics, love and war,
The King's Son: A Crown, So Easily won, can be lost in a heartbeat by Darren Harris. This new author uses the legend of Richard of Eastwell to create a rousing adventure story that takes the hero from the battlefields of Bosworth to Stoke.
Any of these books are free for American Branch members to borrow.
Visit our Fiction Library page to get started! (Member password required)
by Pauline Calkin, Fiction Librarian