We are pleased to announce the winners of the 2022 Schallek Awards
These grants of $2,000 support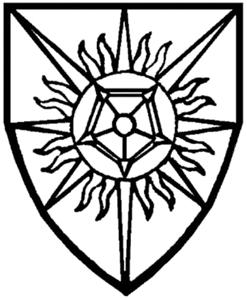 graduate students conducting doctoral research in any relevant discipline dealing with late-medieval Britain. They help defray research expenses such as the cost of travel to research collections and the cost of photographs, photocopies, microfilms, and other research materials. Four outstanding Ph.D. candidates are this year's recipients:
Bethany Donovan at the University of Michigan. Bethany's dissertation is tentatively titled "By which roguery and falsehood the people are deceived: False Work, Fraud, and Material Culture in Late Medieval London, 1275-1527″ and explores conceptions of falsity and fraud in commercial transactions as a means of understanding the

broader social, cultural, and economic conditions of people's relationship to objects

.

This

time frame

encapsulates both the period immediately before the

Black Death, when England was experiencing the increased effects of commercialization but facing

serious demographic pressures, and the era after the Black Death,

which

triggered major structural

changes

,

resulting in both economic contraction and new

opportunities

for

consumption of goods.

Sarah Jane Friedman

at the University of Wisconsin-Madison. Sarah intends to use the award monies

to finance a trip to

England so that she may

examine medieval gynecolog

ical

texts

as part of her

dissertation research.

She writes:

My project

explores

how religious, literary, medical, and historical texts written primarily in Middle English

during the fourteenth and fifteenth centuries represent a paradoxical type of male vulnerability,

whereby men who witness

–

–

and in some cases

cause

––

women's suffering experience some

degree of wounding from which they ultimately profit in social, cultural, and even political ways.

While these wounds are sometimes symbolic and other times more literal, they all

have material

effects on individuals and communities. In some cases, for example, the pain that men endure in

response to witnessing violence against women is shown to be a force that bonds men together to

form communities.

Margaret McCurry at New York University. Margaret describes her research project as follows:

My

research

analyz

es

the

role of the voice within the works of

the medieval visionaries Margery

Kempe, Julian of Norwich, Richard Rolle, Walter Hilton, and the anonymous author of

The

Cloud of Unknowing

.

My dissertation, which is tentativel

y titled

"

Voces Mysticae

: Sonorous

Signification and Miraculous Translation in Medieval Mystical Texts

", will

study the

paralinguistic means by which these mystics

translate the ineffable love of the Divine into

effable human terms using

whispers, murmurs,

screams, cries, and singing.

Kristen M Vitale at the University of Connecticut. Kristen's proposed

dissertation conducts the first analytical study of spectacle's function as performative

politics in the early Tudor state (1485

–

1533). Tournaments, pageants, plays, and the like were

forms of entertainment that ornamented the lives of the elite. The pe

rformance of each festivity

presented new cultural forms that emanated from England's European counterparts; the

traditional medieval themes of chivalric idealism and romanticism clashed with and then

accommodated Italianate classicism to fashion a cultu

ral hybrid that created new opportunities

for performance and expression. These artistic inspirations supported spectacle's function in

communicating the evolving politico

–

cultural proceedings of the early Tudor state.
The American Branch congratulates Bethany, Sarah, Margaret, and Kristen on their achievements, and wishes them well in their future research endeavors.
About the Schalleck Awards and Fellowship:
Supported by a bequest of $1,340,000 from the estate of William B. and Maryloo Spooner Schallek, the American Branch in collaboration with the Medieval Academy of America, offers a full-year fellowship and five graduate student awards.
The Schallek Fellowship provides a one-year grant of $30,000 to support Ph.D. dissertation research in any relevant discipline dealing with late-medieval Britain. The annual application deadline is 15 October.
The Schallek awards support graduate students conducting doctoral research. The $2,000 awards help defray research expenses noted above, but the cost of books or equipment such as computers is not included. The annual application deadline is 15 February.
Graduate students who are members of the Medieval Academy and who seek support to research and write Ph.D. dissertations on topics related to late medieval Britain (ca. 1350-1500) are invited to apply here.