American Branch Reaches Its Highest Membership Ever!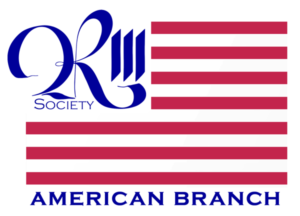 We are happy to announce that membership in our society has exceeded previous levels, with almost 450 members as of August, 2023. "No doubt, this was because of the publicity generated by The Lost King movie and its positive reception," says American Branch chairperson Susan Troxell, "but it's also because of a new sense of camaraderie in the Ricardian community where bonds have been forged and nourished between the UK's Richard III Society and its overseas affiliates like ours." In the past, when a US resident joined directly with the UK Society, they may not have ever known there was a branch in their home country. "Now, they're not only made aware but they're also encouraged to sign up with their local affiliate." Susan continues: "As a result, we have welcomed historic numbers of people into our membership. I'm so excited to engage them and whet their appetites for our era of medieval history!"
How does the American Branch engage its members? Members receive information about cutting-edge historical research through two journals – theRicardian and Ricardian Register – the first being one of the UK's leading journals focusing exclusively on the late medieval period, and the latter being the American Branch's publication featuring original articles from members and outside scholars. Members also receive the Ricardian Bulletin, a quarterly magazine for all global members of the Richard III Society, and an electronic newsletterRicardian Chronicle featuring American Branch news, book reviews and reports from scholarship recipients. Members have exclusive access to Zoom lectures and conferences sponsored by the UK and American branches. The Zoom talks have been tremendously important to building a sense of community as most of our members live hundreds of miles apart and it's difficult to organize in-person meetings. "These talks are fun, educational, and are given by people who really know their stuff," says Susan.
"But in the end," Susan observes, "it's really the hard work of our volunteers which has produced this result. We are an AVO [all volunteer organization] so we're totally dependent on their gift of service. It's inspiring to see people from all ages and walks of life bringing a diversity of skills and knowledge."
Interested in learning more or becoming a member yourself?