W. Bowman Cutter is our first Plantagenet Angel Award Recipient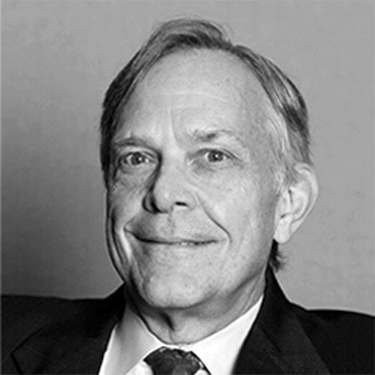 The Plantagenet Angel Award was created to recognize the support of our most generous donors. We are very pleased to give this award to W. Bowman "Bo" Cutter of New York City, who has been a member since 2002.
"…Henry VII, at best was a jerk and probably a very bad man."
About his interest in Richard III and the Society, Mr. Cutter relates that he became interested in Queen Elizabeth I when he was in high school in Loudoun County, VA. He read a lot, including the Wars of the Roses history and decided her father, Henry VIII, was a thug and her grandfather, Henry VII, at best was a jerk and probably a very bad man. Mr. Cutter wondered more about the Yorks. Around 1962, he read Josephine Tey's "The Daughter of Time" and decided he was a Richard III guy. And as soon as he learned about the existence of the Richard III Society, he joined.
Mr. Cutter is an economist, academic, and businessman. He is a senior fellow and former Director of the Next American Economy Project at the Roosevelt Institute. He is also Chair Emeritus of the MicroVest Fund, a board member and the immediate past chair of the executive committee of Resources for the Future (an energy and environmental research institute.)
He has served with distinction during two Democratic presidencies: as director of the National Economic Council and Deputy Assistant to the President during the Clinton administration (from 1992 to 1996), and as Executive Director for Budget at the Office of Management and Budget during the Carter administration. Mr. Cutter also served as leader of the OMB transition team after the election of President Obama.
Mr. Cutter holds degrees from Harvard University, Oxford University where he was a Rhodes Scholar, and Princeton University's Woodrow Wilson School.