Upcoming Events
Richard III Society events are open to members only.
American Branch Members are welcome to participate in UK events.
You will need to provide your Membership Number, which is printed on the mailing label of your Ricardian Bulletin magazine.
Feb. 11 2022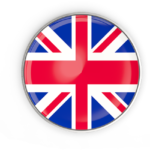 Zoom lecture
The Unsung Heroines of the Wars of the Roses
Evil queens, helpless pawns and even witches: these are the women who appear in most versions of the Wars of the Roses. Yet there were dozens of women who played their part courageously in the politics of this turbulent age. This talk will share stories of women whose roles have been written out of the history books.
Dr J L Laynesmith is a Visiting Research Fellow at the University of Reading and former Research Officer of the Richard III Society.
To attend send your name, email address, membership number and country (if outside the UK) to Julia Langham.
Oct.
28-30 2022